Regular price
Sale price
$9.99
Unit price
per
Sale
Sold out
This private oasis should be yours to enjoy!
Product Details

Glitter Type: Chunky Mix
Glitter Size: 1/10" - 1/24" - 1/64"
Color(s):Blue
Inedible
Blazing Fast Shipping

YOU WILL NOT BEAT OUR SHIPPING SPEEDS!

You will absolutely LOVE how fast your orders ship out to you.  

We pride ourselves in getting your order shipped out SAME to NEXT business day! 

We love seeing posts in our Facebook group about ordering and then receiving a shipping confirmation an hour later :)

The shipping speed is also up to you, we offer anywhere from USPS First Class, USPS Priority, or USPS Express for those must get ASAP projects!
Glitter Amount

All amounts are done by weight NOT volume to give you the most value for your money.

Chunky Mixes: 2oz
Fines: 2oz
Non-Sparkly: 2oz
Polymer Clay Sprinkles: 2oz
Shapes: 1oz
Ultra-Fine: 1oz
Mica Powders: 10g
Foil Flakes: 3g


FAQs

We measure our glitters by weight not volume.

OUR GLITTERS CAN BE USED ON:

    - Nails (Should not be used in bases)
    - Tumblers
    - Arts
    - Crafts
    - Paintings


OUR GLITTERS CAN BE USED WITH:

    - Resin
    - Gel
    - Epoxy
    - Acrylic
    - Heated up to 350°F

All of our glitters are solvent resistant.  It is possible that some chemicals can still damage the glitter so please test each type first.

Our glitters are not edible and should not be consumed. 

We only use PET polyester glitter. 

PET glitter is more durable and lasts longer than typical craft glitter found in most stores. 

PET glitter is solvent resistant, which means it will not break down when added to varnish, resins and other solvents.

PET glitter is non-toxic but is not recommended to be consumed or used in products that will be ingested.


PET glitter can be subjected to continuous UV light and very high temperatures (350°), without losing its shine, melting or degrading over time.  

It is made from polyester fabric film (which has a plastic base within the fiber).


PET is biodegradable, but does take up to 450 years to fully biodegrade.  



FREE SHIPPING


We offer free shipping on all USA orders that are above $100.  The $100 threshold is AFTER all discounts have been applied to your order.  Once your post discounted order total is greater than $100 a free shipping option will appear in the checkout process.  Please note, free shipping is only offered on orders that ship within the USA.
View full details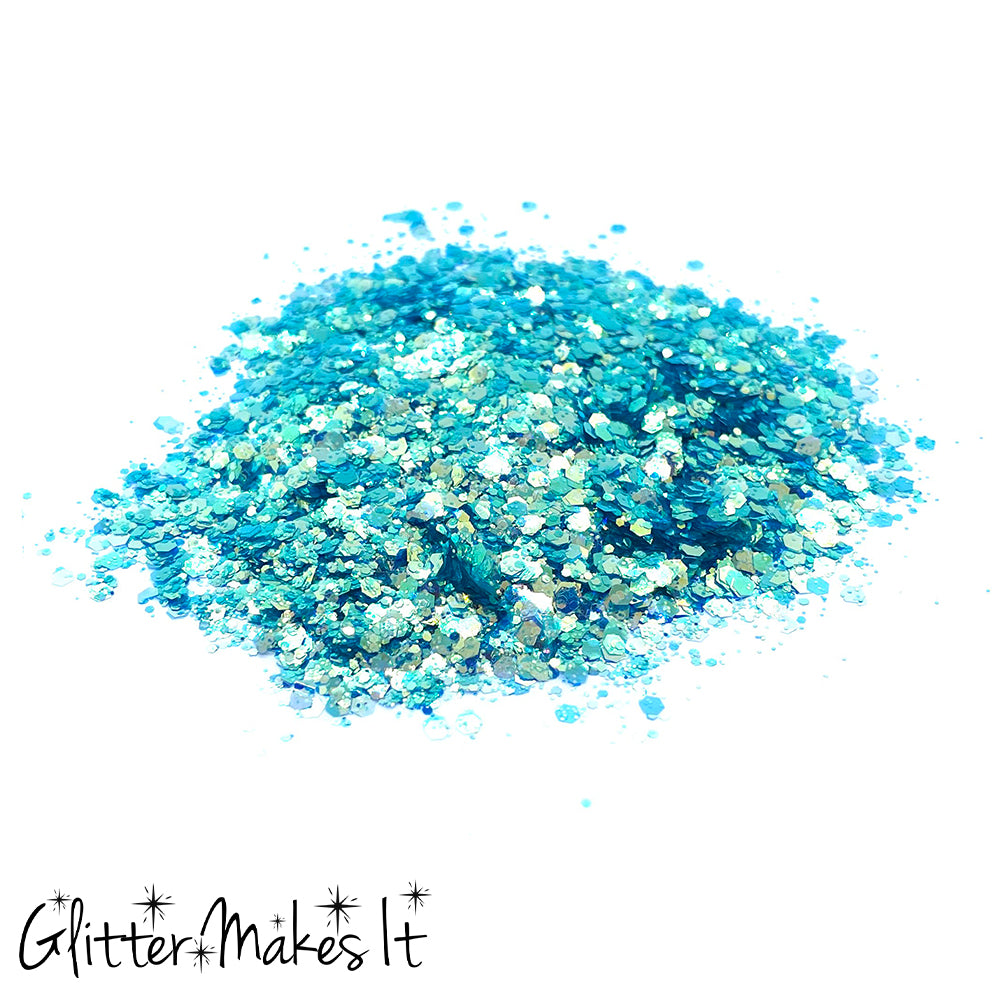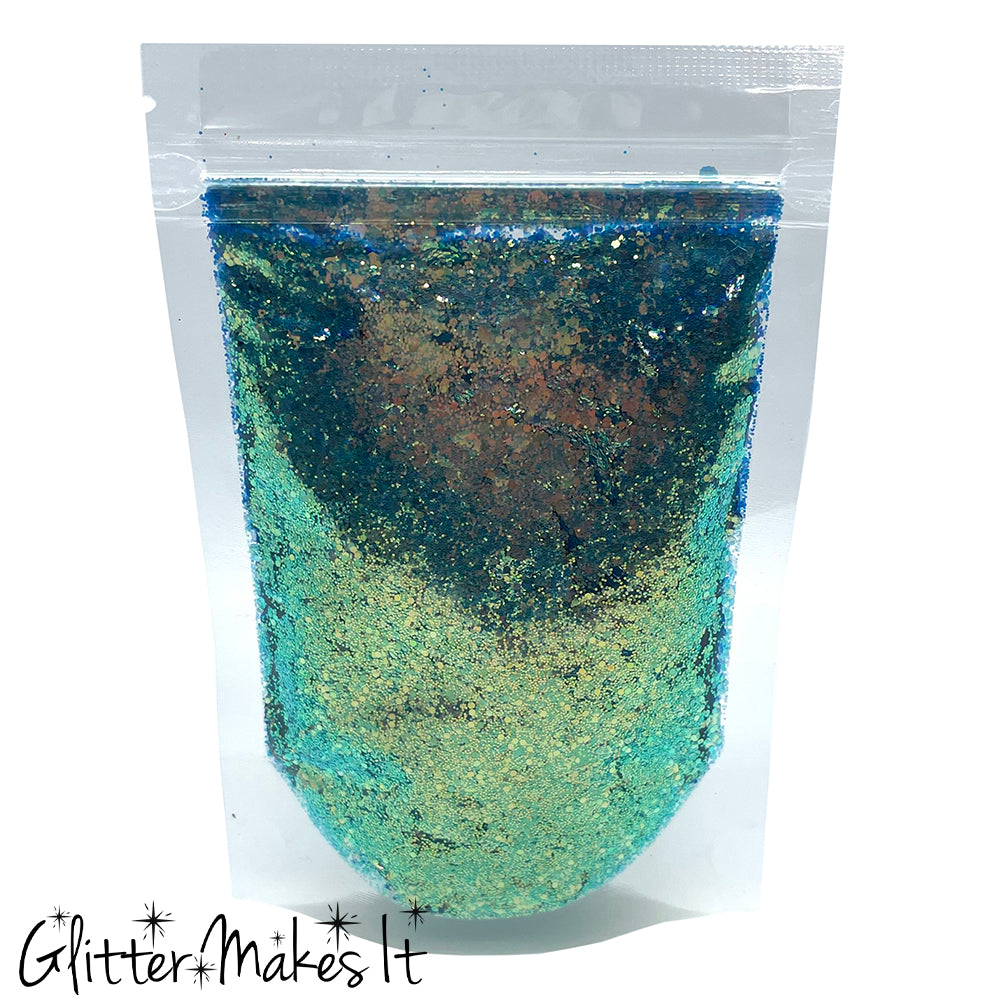 LOOOOVVVVEEEE
The color is amazing, it is very beautiful. It works for so many different things for all kinds of projects.
Stunning
Its so perfect in all the ways!!! I cannot wait to get it onto a cup. I will be sure to send you guys pictures. I love the shimmer and the unique blue aqua shade. It truly is a stand out in a sea of blues.
I love this glitter
This glitter is perfect. I love it so much for what I use it for. It's perfect. Super shiny and my favorite color.